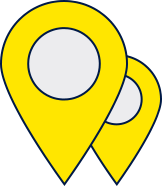 Axnet Communications Ringless Voice Drops
ONE CENT RINGLESS VOICE DROPS
The Fastest Response To "Any" Advertising You Will Ever Experience
Enjoy the Highest Profit Per Ad Dollar Invested
7107 Broadway #107
San Diego, CA 91945
619-345-4189
Contact Us
---
Ringless Voice Drops are the most cost-effective way to educate prospects in your target market about any product or service.
Fully compliant, our ringless voice drops marketing platform enables you to easily automate your outbound marketing to inbound marketing.
You'll then be able to concentrate on cultivating and closing sales opportunities from the many inbound leads generated by your highly personalized messaging..
---
Monday-Friday: 9:00 am - 6:00 pm
Saturday-Sunday: Closed